Sell Anything With Gahela
We're built for commerce. It's in our roots.
Your business is unique. Whether you sell toys, auto-parts, apparel, downloadable goods, or virtual items like event tickets or class signups, our commerce software will work for you. Gahela Commerce has 100's of modules, unlimited product options and variants, flat rate or real-time shipping, secure egoods distribution, and PCI compliant payment methods.
Modules, Apps & Extensions
100's of extensions are available for our commerce platform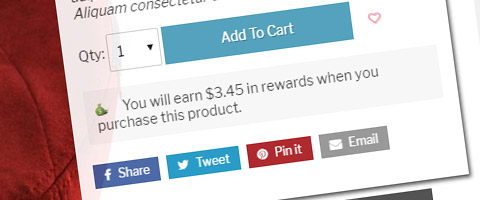 Rewards
Build loyalty and reward your customers with our rewards program. Reward sales, reviews, comments, any action you choose on your site!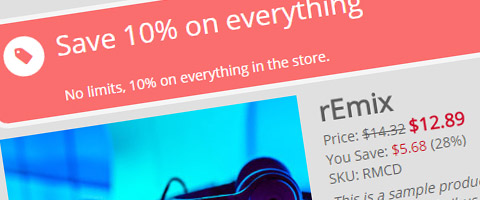 Sales
Discounts, free products, BOGOs, free or discounted shipping, are all simple to set up with our sales module.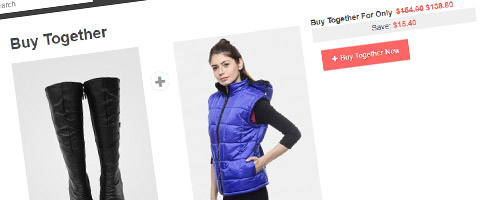 Upselling
Sell more products with our up-selling tools like; Buy Together, Customers Also Purchased, and Customers Also Viewed.
Check out some of the modules and extensions to help customers find the products they need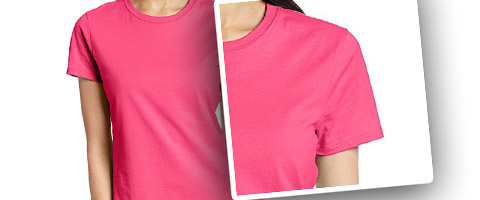 Images are everything. We have zoomer and lightbox image viewing on the product pages, as well as, multi- thumbnail flipping to show different angles of a product.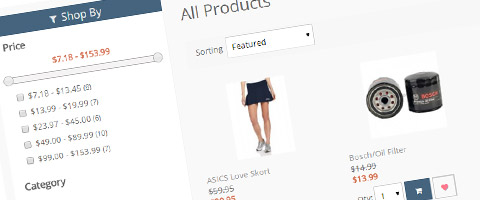 Refine Filters for categories, brands, product options, and prices.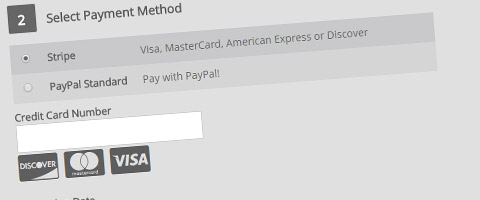 Don't lose a sale with a frustrating multi-page checkout. Our One Page Checkout will efficiently get a customer through their purchase.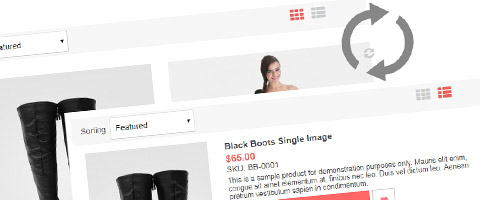 Fast Browsing! There are no page reloads when adding products to the cart, changing pages or sorting. Everything happens without a page reload.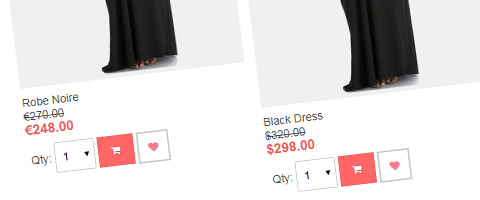 Go international with multi-currency, and multi-language support.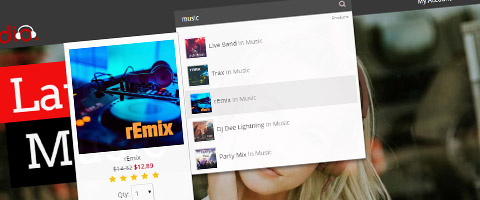 Quick and accurate Smart Search. With a fast as lightning index, and predictive machine learning auto-search, you will be sure your customer finds what they need.

Full Control of Shopping Carts
Real-time view and control of all carts at your store.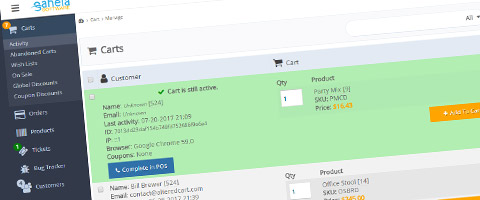 View and update your customers cart contents from the admin. Help customers find the correct products and add them to the cart to assist them.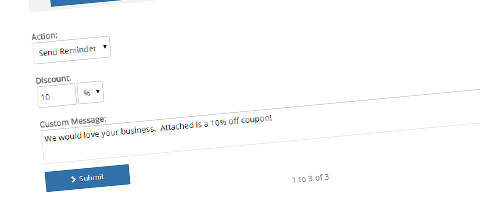 Send automatic, and personalized email messages when a customer leaves items in their cart. You can choose to send the email after a few hours, or right when they leave the site, and even offer a discount to entice them back.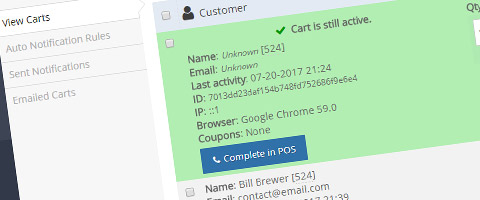 Complete an order in the POS with a single click. If the customer is having trouble you can check them out over the phone or email without having to re-enter their data. All data from their cart and checkout is auto-copied to the point of sale for a quick checkout.
PCI Compliant Payment Methods
Transparent Redirect and Direct post methods keep credit card data off your server and keeps you compliant. These payments and more!







Search Engine Optimized. Get to the top of the search results.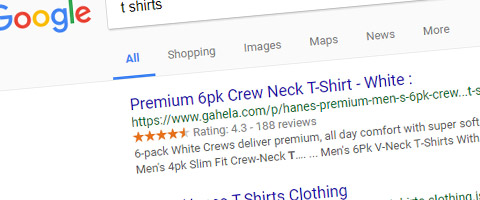 Rich Snippets XML Sitemaps and optimized HTML for search bots can help you get to the top of the search results.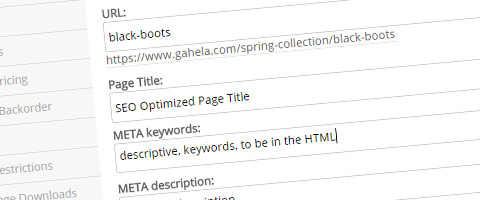 Our SEO Friendly URLs and Image names help get your products listed in search results by improving their image ranking.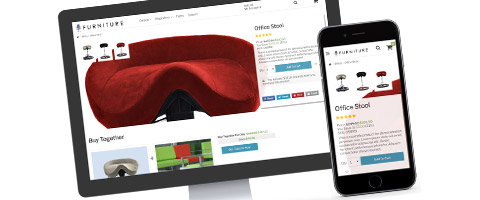 Mobile friendly responsive designs let products display perfectly on both large and small screens.
Want to handle the server and maintenance yourself, or already have a web host you want to stay with? No problem, with our open source downloadable software you can run your server the way you want to.
Have a web site up and running in a matter of minutes with flexible pay-as-you-go pricing and
a drag & drop builder
. We handle the tech, and you get a fully customizable web site hassle free. With fully configurable modules & extensions, you pay for only the extensions you are using.